Gujarat Education Department has released Secondary School Selection Process for Gyan Sahayak, Candidates just follow below steps to fill Secondary School Selection Process.
Know the Process Gyan Sahayak Madhyamik School Selection
By clicking on the Dashboard on the Gyan Sahayak (Secondary) portal, the option for school selection will be seen. By clicking on it, the candidate can select the school from the list of district wise and taluka wise schools and decide the priority. After selecting the school, it is mandatory to SAVE that list.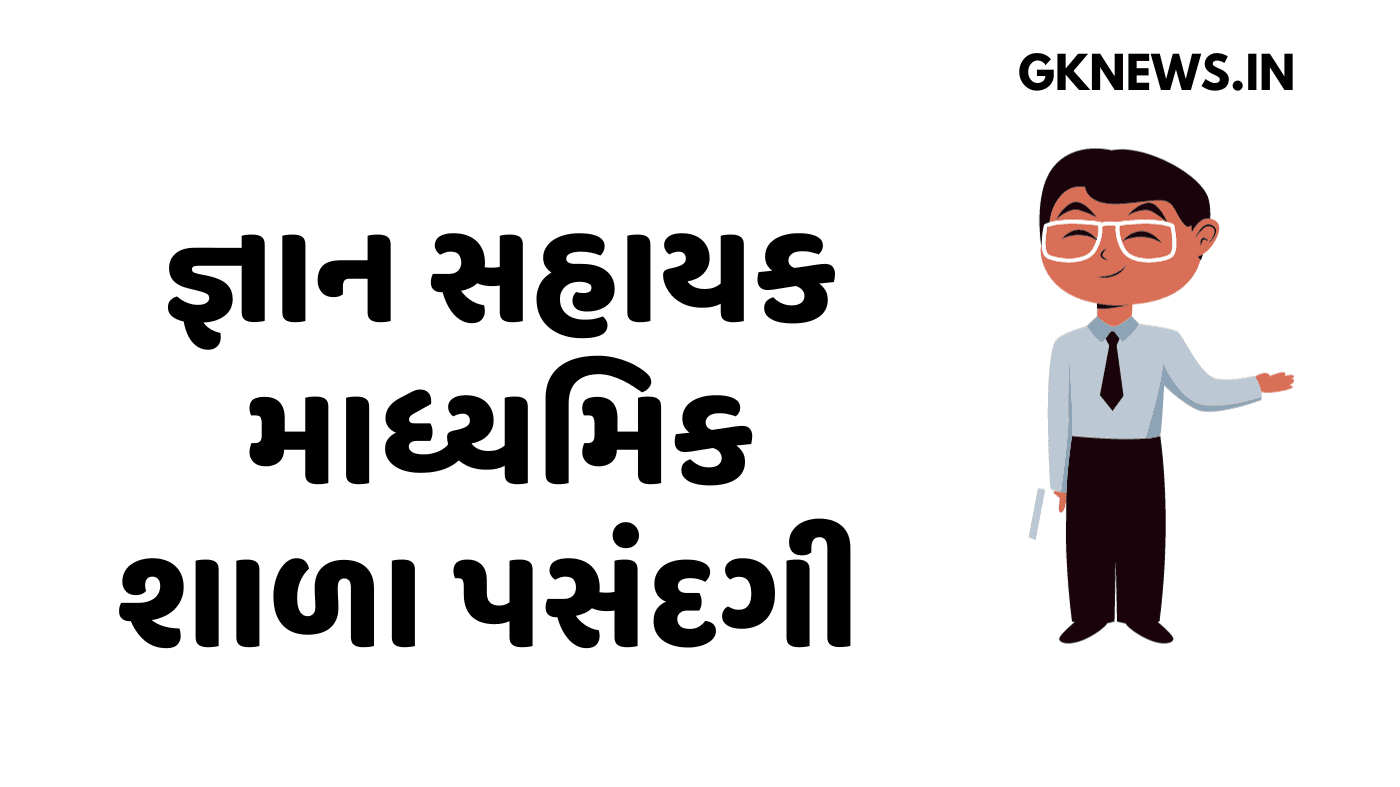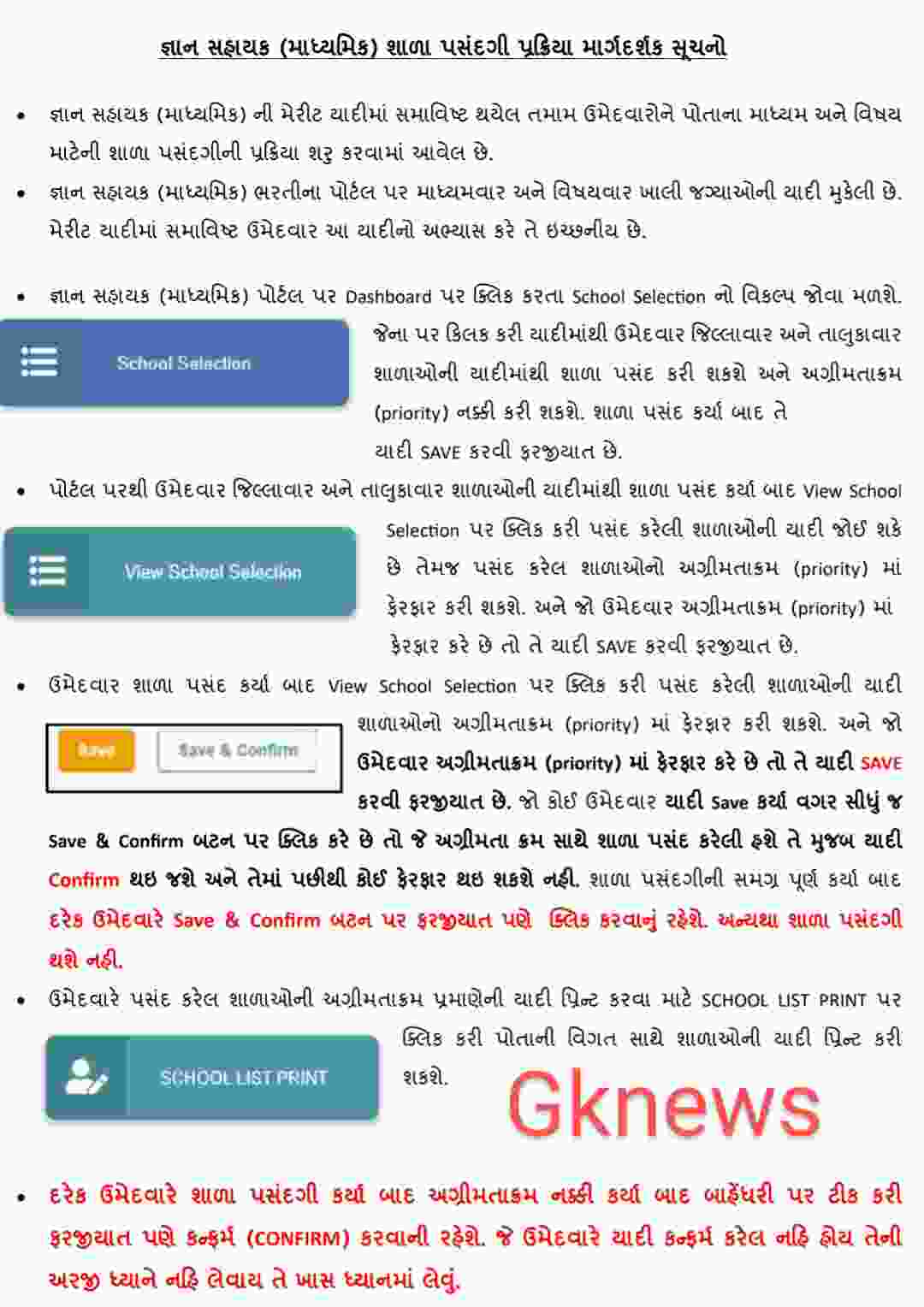 After selecting the school, the candidate can change the priority of the list of selected schools by clicking on View school selection, and if the candidate changes the priority, it is mandatory to SAVE the list.
NOTIFICATION : Click Here
If a candidate directly clicks on the Save & Confirm button without saving the list, then the list will be confirmed according to the priority order of the school selected and no changes can be made later. School selection will not take place after completion of the whole.
Gyan Sahayak Madhyamik School Selection : Click Here
Every candidate has to click on the Save & Confirm button compulsorily. Otherwise the school will not be selected