In India, linking your Aadhar card with your bank account has become a mandatory requirement. The Unique Identification Authority of India (UIDAI) has simplified the process, making it easier than ever to check the Aadhaar seeding status of your bank account. This article will guide you through different ways to verify this status, ensuring a smooth transition to government benefits and subsidies.
Bank Account Aadhaar Seeding Status
UIDAI provides a tool to monitor your Aadhaar and bank account status while enhancing citizen services. The data is cross-referenced with the National Payments Corporation of India (NPCI) mapper for validation.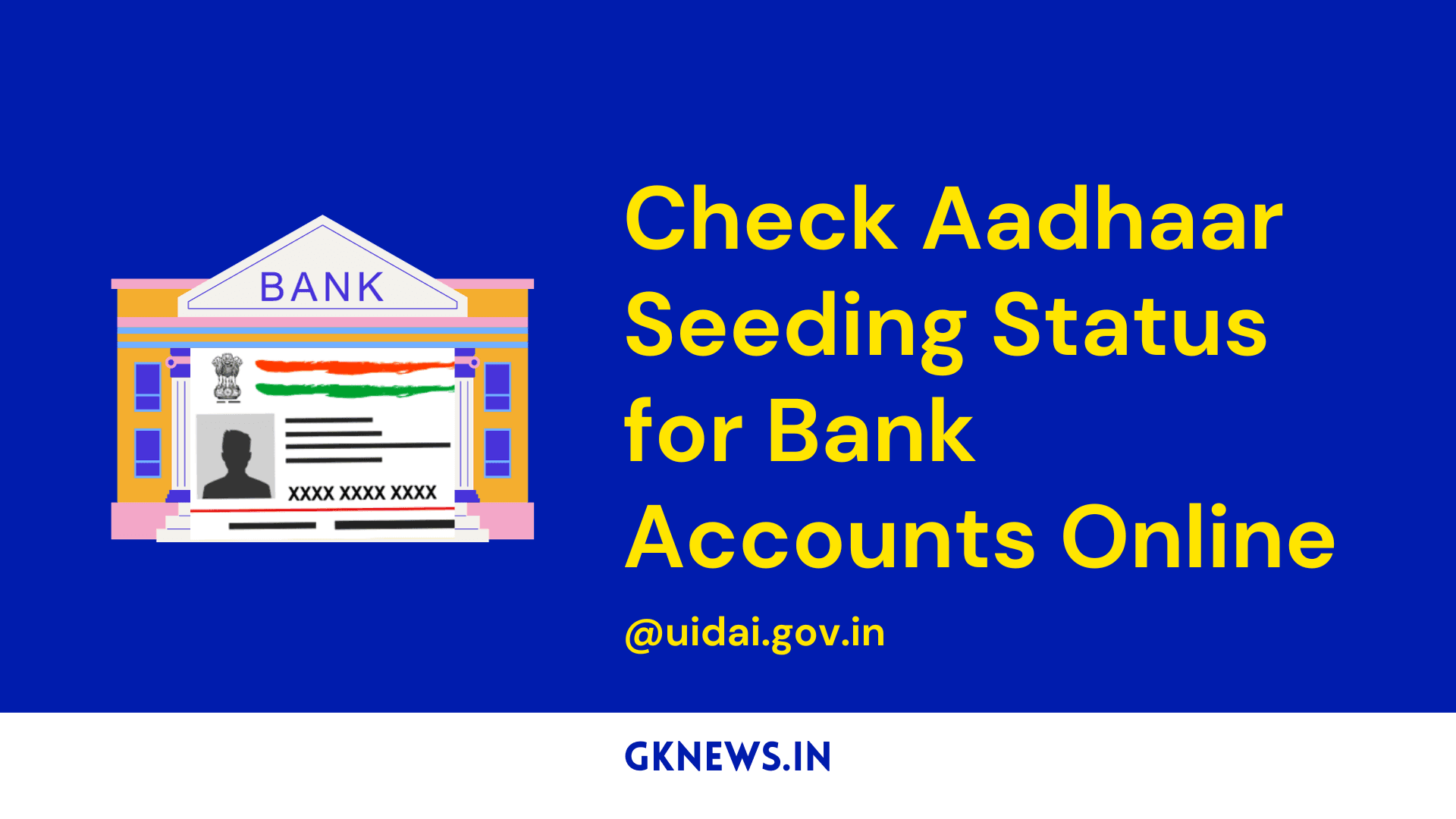 Ways to Check Bank Account Aadhaar Seeding Status
There are several ways to check the Aadhaar seeding status of your bank account:
Online Verification: Visit the UIDAI website (https://resident.uidai.gov.in), enter your Aadhaar number, and request an OTP. Enter the OTP to verify your seeding status.
SMS Verification: Dial 9999*1# from your Aadhaar-registered phone number. Enter your Aadhaar number, and you'll receive your seeding status.
Mobile App: Use the mAadhaar app to check your status. Enter your Aadhaar number, request an OTP, and verify your status with the received OTP.
Internet Banking: Link your Aadhaar through your bank's internet banking portal.
UID Number: Send a message to 567676 in the format "Account number: Aadhaar number" to receive a confirmation message.
Aadhaar Seeding for Government Benefits
The Direct Benefit Transfer (DBT) program of the Government of India aims to distribute welfare funds directly into the bank accounts of beneficiaries. To avail of these benefits, it is important to have your bank account linked to your Aadhaar.
The process has been made more accessible by digital wallets and payment providers like Paytm, which offer DBT services. By linking your bank account, you can receive government benefits directly into your Paytm account, ensuring ease of access and use.
Finally, it is essential to link your Aadhaar card with your bank account to easily access various government programs and subsidies. Checking your Aadhaar seeding status is a straightforward process that can be done online through SMS, mobile app or internet banking. By verifying your seeding status, you ensure that you receive the benefits you are entitled to under government schemes.
Please note that this information is important for individuals who wish to benefit from government programs, as benefits are credited only to bank accounts linked to the Aadhaar card. To enjoy a seamless experience with government initiatives and perks, ensure that your bank account is linked to Aadhaar.